Profile
Photographer / Director Tsuyoshi Ikegami/池上 剛 FUJI ROCK FESTIVAL OFFICIL PHOTOGRAPHER Music,Travel,Portraitを中心にファッションカタログやミュージックビデオの動画制作も行い世界を相手に活動中!! ほぼ無人島のフェス【Ushimado Natural Camp】のオーガナイズ。デニムブランド【araiyan】のディレクションも手がける。幅広く活動中
My name is Tsuyoshi Ikegami. I am a freelance photographer based in Japan and specializing in live music, travel and portrait photography.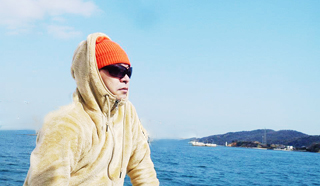 MY WORKS / 撮影実績
OFFICIAL PHOTOGRAPHER
B'z
X-JAPAN
MINMI
河村隆一
倉木麻衣
FUJI ROCK FESTIVAL
SUMMER SONIC
MTV VIDEO MUSIC AWARDS JAPAN
FREEDOM(湘南乃風・MINMI)
and more
CLIANT
Barfout,Be-ing,avex,マガジンハウス,ビクターエンタテインメント,MTV JAPAN,MTV UK,smash and more
Contact
E-mail:tsuyoshi@ike3.net
No reproduction or republication without written permission.
掲載の写真等のすべてのコンテンツの無断複写・転載を禁じます。